We are mere weeks away from Bonnaroo: one of the biggest music festivals in Tennessee, if not the country. We are expecting more than 70,000 people to attend this year and partake in a celebration of art, music, global sustainability and local fare. With so many people, it is a given that the police will be out in full force looking for law breakers.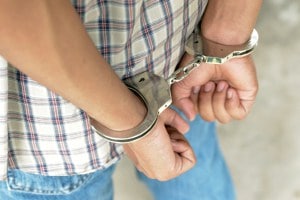 If you are arrested at Bonnaroo, there are three important things to remember:
Be polite. Tennessee law enforcement officials are looking for an excuse to arrest people and to hand out citations. If a police officer asks you to move away from an area, or to show him/her your license and registration, do so politely and without any whining, eye rolling or rude behavior. That being said, however:
Admit nothing. The police are legally allowed to lie to you when they are attempting to elicit a confession to a crime. You, however, are not legally obligated to respond. If a cop pulls you over and asks you if you have been drinking, you are also not legally obligated to respond. (You may also refuse to take any field sobriety tests, blood test or a breathalyzer. Refusal of the latter two may cost you your license for a year.) This is the perfect time to:
Call a criminal defense lawyer. We know the laws. We know how to defend your constitutional rights. If the police wish to question you about anything, you have the right to have an attorney present who can help keep you from incriminating yourself.
Remember this above all else: the police at Bonnaroo are there to protect you. They are not there to be your friends. If they see an opportunity to "bust" you for wrong doing, they will absolutely take it. Should you end up in a local jail, contact a criminal defense lawyer who has experience defending people with charges stemming from an arrest at Bonnaroo.
Every year, we help people of all ages who have been arrested at, or on their way to or from, Bonnaroo. We work with local Lebanon music lovers and out-of-state festival attendees as well.We have experience dealing with the Tennessee Highway Patrol and local law enforcement.  We may be able to cut down on your necessary court appearances if you are from out of state.
If you are arrested at Bonnaroo, trust Jeff Cherry of Lowery, Lowery & Cherry, PLLC to protect your rights. Please contact our firm to speak with a skilled Lebanon criminal defense lawyer about your charges..