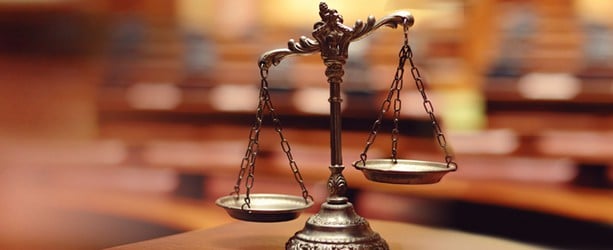 Lebanon Criminal Defense Lawyers
Assisting With Misdemeanors and Felonies across Middle Tennessee, including in Mount Juliet, Gallatin & Cookeville, TN
When certain conduct is dangerous to citizens or deemed damaging to society as a whole, it is termed a crime and made punishable by fines and/or imprisonment. Statutes are enacted to deliver justice to the victim. A person suspected of criminal activity is arrested and charged and can be convicted based on his or her admission of guilt or after a trial. The overall process consists of investigation, arrest, conviction, and sentencing. At all stages, the person is entitled to certain fundamental rights, including the right to an attorney and to a speedy trial.
If you are faced with criminal charges − from misdemeanor possession to murder − you can count on our criminal defense lawyers in Lebanon, TN. From Mt. Juliet, and Gallatin to Cookeville and beyond, our attorneys provide an aggressive defense and work to ensure that all of your legal rights are secured throughout all stages of the legal process.
DUIs and DWIs in Tennessee
If you have been charged with a DUI, our criminal defense team can protect your rights, whether it is your first, second, third, or fourth offense. Please visit our FAQ page for frequently asked questions involving DUIs and DWIs. Lebanon, TN criminal defense lawyers at our firm apply their experience and negotiation skills to minimize the consequences you might face.
Drug crimes
If you have been charged with a state or federal drug crime, drug possession or distribution, a Lebanon, TN criminal defense lawyer from our office is here to help. Recently, our lawyers have advised clients arrested for ecstasy, marijuana and mushroom possession while visiting Tennessee for the Bonnaroo music festival. Tennessee drug crime laws have gotten tougher and penalties more severe. As a result, you need an experienced Lebanon lawyer to provide you with the best possible defense.
Sex crimes
If you face a rape charge in Tennessee or any other criminal charge related to sexual abuse, you need knowledgeable legal assistance. Attorney Jeff Cherry is very knowledgeable and stays abreast of the rules and regulations pertaining to the Tennessee Sex Offender Registry. In addition, our attorneys know how to seek out mitigating circumstances and are skilled at investigating whether any forensic evidence was mishandled by the police or the prosecution.
Criminal appeals
If you have gone through a trial and have received an unfavorable outcome, our defense attorneys in Lebanon, TN can evaluate whether you can and should file an appeal. We have handled expungements and appeals for murder convictions, DUIs, vehicular homicides, improper sentences, denials of expungements and procedural errors.
Superior service and expertise
Simplifying issues. Legal issues can be complicated at times. The Lebanon, TN criminal defense team at Lowery, Lowery & Cherry is trained to deal with complex issues and discuss them with you in a simple and straight-forward manner.
Winning DUI cases. Testing equipment such as Breathalyzer® results can sometimes register inaccurate readings. Lowery, Lower & Cherry can ensure that law enforcement officials adhere to proper procedures when handling your case.
Building an effective defense. In order to prevail, you need a strong defense. Years of experience and insight allow them to develop strong and persuasive arguments in your defense. They have particular experience with the process of discrediting invalid evidence and unreliable witness testimony.
Contact criminal defense and personal injury lawyers in Lebanon, TN for a free consultation
Contact the experienced attorneys of Lowery, Lowery & Cherry, PLLC today for a free and confidential consultation. If you have been charged with a criminal offense, you need a strong and reliable advocate on your side. Our legal team is committed to offering expert counsel and zealous representation.