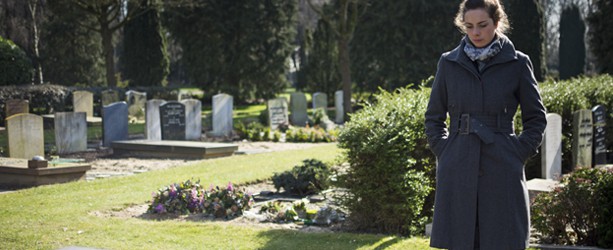 Wrongful Death Lawyers in Lebanon, TN Assisting Mount Juliet, Cookeville, Gallatin and the Surrounding Area
Assisting families of wrongful death victims
The loss of a loved one is a devastating experience that can leave you in shock. We understand that money is no replacement for such a loss. However, families need to address the necessary costs that may suddenly become a burden, such as medical bills and funeral expenses. The entire experience can cause a physical, emotional, and financial toll. The legal team at Lowery, Lowery & Cherry, PLLC has extensive experience to get your family compensation for your immediate and future needs.
We not only help you get compensation, but more importantly, we seek justice for the senseless loss. Our sophisticated legal team is dedicated to justice, and every member of the firm has an impeccable attention to detail. We conduct a complete investigation to discover how the accident happened, who is to blame, who has the right to file a wrongful death suit, and what types of damages are recoverable.
Our legal team focuses on client relations, and we have a genuine understanding of your needs.
Understanding a wrongful death claim
Wrongful death is a term that describes an instance where one's negligence causes a person's death. A wrongful death claim can arise even where someone's negligence does not directly cause death but rather causes an injury, and the injury ultimately becomes fatal. However, claims involving defamation, libel and slander and other actions affecting the decedent's character do not survive death and cannot be pursued in a wrongful death suit.
Tennessee law establishes that "in a wrongful death suit only one right of action exists: the action that the decedent would have had, absent death, against the negligent wrongdoer . . . [t]he decedent is the sole party who holds a right of action or claim in a wrongful death suit." In other words, a right of action or claim in a wrongful death suit is held by the decedent. The decedent's survivors only assert the decedent's right of action on behalf of the decedent. Tennessee Code Annotated § 20-5-106, et seq.
Types of Tennessee wrongful death cases include:
Vehicular and pedestrian accidents
Boat and airplane accidents
Medical mistakes and malpractice
Defective products
Work-related or workplace accidents
Pursuant to Tennessee Code Annotated § 20-5-113, the damages recoverable in a wrongful death action include "mental and physical suffering, loss of time, and necessary expenses resulting to the deceased from the personal injuries, and also the damages resulting to the parties for whose use and benefit the right of action survives from the death consequent upon the injuries received." Successful plaintiffs in a wrongful death case can recover thousands or even millions of dollars.
Contact a wrongful death lawyer in Lebanon, TN for a free and confidential consultation
To help alleviate some of the stress and burden associated with the unexpected death of a spouse or loved one, enlist the legal team at Lowery, Lowery & Cherry, PLLC. Contact us today.