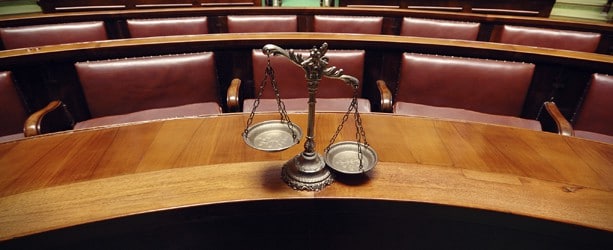 Criminal Appeals in Middle Tennesse
Appealing your case requires experienced criminal defense attorneys
Every person who has been convicted by a Tennessee criminal court has a right to appeal his or her case. If you have received an unfavorable outcome in the jury room or at sentencing, then you need an appellate attorney at Lowery, Lowery & Cherry at your side. Our attorneys and team of legal professionals in Lebanon, TN have successfully appealed cases in both state and federal court.
An appeal is essentially a challenge to a trial court's decision. It is not a re-trial. Rather, appellate courts focus on any legal errors that may have occurred during the trial. As such, there is no jury, and there are generally no witnesses in an appeals case. A panel of judges determines whether the trial court's errors justify a modified ruling, a retrial, resentencing or a dismissal of the charges altogether.
For information about the criminal appeals process in Tennessee, visit http://www.tn.gov/attorneygeneral/victim/victimsvcs.pdf.
Ensuring you get a fair trial, and finding a remedy when you don't
Our experienced Lebanon, TN appellate attorneys advocate for your case to ensure that justice is served.
Identifying viable issues on appeal. Our Lebanon, TN appellate lawyers have a deep understanding of state and federal criminal law. We can identify incorrect rulings on evidence, incorrect application of the law, improper jury instructions, and other errors that may have occurred at trial.
Remedying ineffective assistance of counsel. Many clients come to us when other attorneys have let them down. If an attorney's ineffective representation or substandard performance caused you an unfavorable outcome at trial, then our knowledgeable Tennessee appellate attorneys can help you successfully appeal your case.
Representing you in state and federal court. We give you the best opportunity to ensure the government provides you with a fair trial in state and federal court. Our attorneys have handled appellate cases for murder convictions, DUIs and more. Jeff Cherry regularly represents clients who have been convicted of a criminal offense before the Tennessee Court of Criminal Appeals. In addition, most of our attorneys have been admitted to the Sixth Circuit Court of Appeals.
Contact experienced appellate lawyers in Lebanon, TN for a free and confidential consultation
If you need advice about the prospects of a more favorable result on appeal of your criminal conviction or sentence, contact an experienced criminal appellate attorney at Lowery, Lowery & Cherry, PLLC.