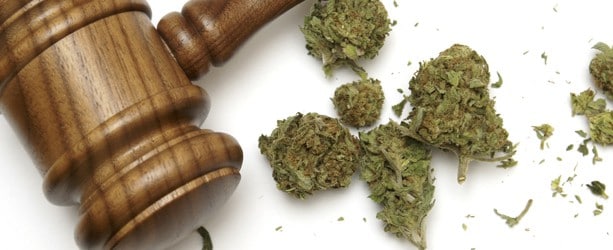 Drug Crime Defense Lawyers in Lebanon, TN
Assisting with Drug Charges in Nashville and Throughout Middle Tennessee
Drugs and crime are related to one another in many ways. In their most direct relationship, it is a crime to use, possess, distribute, or manufacture drugs that are classified as having the potential to be abused. Under Tennessee drug crime laws, these include, but are not limited to the following:
Cocaine
Marijuana
Heroin
Amphetamines
However, drug crime in Nashville often involves other criminal actions that drugs lead addicts and dealers to commit, including theft, violence and other illegal activity related to drug sales and Nashville drug trafficking. In this way, a drug charge may result from any number of different crimes, not just drug possession or distribution.
If you require a drug crime defense in Nashville, contact the attorneys of Lowery, Lowery & Cherry PLLC today.
Drug Crimes and Offenses
Both the state of Tennessee and the United States Federal Government maintain laws prohibiting the unlawful use, possession, distribution or production of certain drugs. However, Nashville drug crime laws do not view all drugs as equal, and the severity of a Nashville drug offense varies based on the type of drug involved.
Drug Violation Schedules
Five categories or schedules of drugs define the likelihood of their abuse as well as their medicinal value.
Schedule 1 drugs have the highest abuse potential and no medicinal value
Schedule 5 drugs have little chance of dependency and one or more accepted medical uses
Charges regarding a drug offense in Nashville that involve a Schedule 1 drug are much more serious than those involving a Schedule 5 drug.
Punishment for a Drug Violation in Tennessee
Drug offense punishments generally depend on:
The quantity of the drug involved
The schedule on which the drug appears
The purpose of its possession
Most states consider possession of drugs for personal use to be a serious crime, but not as serious as the production, manufacture or sale of illegal drugs.  Nashville drug possession may result in a fine but many minimum sentences can range from one to three years for first-time offenders, and escalate rapidly for repeat offenders. In some cases, sentences may be modified if a drug offender is willing to complete a drug treatment program. Facing a drug charge can be scary, but we at the law firm of Lowery, Lowery & Cherry can help you.
Nashville & Lebanon, Tennessee Drug Crime Defense Attorneys
The attorneys of Lowery, Lowery & Cherry PLLC possess over 60 years of combined legal experience, and pride themselves on providing their clients with an energized and highly focused approach along with an impressive range of legal expertise. If you face a difficult drug charge, contact the drug defense attorneys of Lowery, Lowery & Cherry PLLC today for a free, confidential consultation.