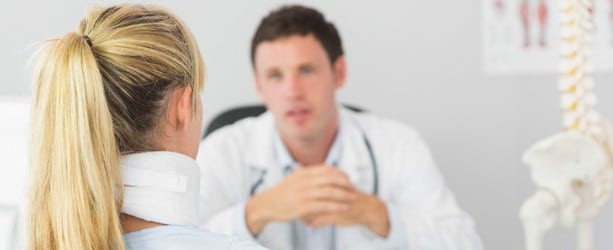 Personal Injury Lawyers Serving Middle Tennessee Including Lebanon, Mount Juliet, Cookeville & Gallatin
If you or a loved one have been seriously injured in an accident due to someone's negligence, you need the assistance and expertise of an aggressive Lebanon, TN personal injury lawyer who has the knowledge, resources and expertise to fully represent you in court.
Attorney Jeff Cherry handles complex personal injury matters and ensures that his clients receive the maximum benefit under the law. In 2009, he negotiated a million-dollar settlement in a personal injury wrongful death case in Wilson County, Tennessee. In that same year, he also negotiated a $600,000 settlement of a Tennessee personal injury matter. Jack Lowery, Jr. negotiated a multi-million dollar settlement in 2008 and continues to handle complex personal injury matters with exceptional results.
Overview of Tennessee Personal Injury Law
A personal injury claim may be pursued by an accident victim who suffers physical or psychological injury. The most common claims arise from assaults, traffic accidents, tripping accidents, at-home injuries, and work-place accidents. You are entitled to compensation if you prove the defendant breached the applicable duty of care owed to you, causing your injuries.
Serious Help for Serious Injuries
Accidents causing serious personal injuries can be an overwhelming experience. It is important to know that there are available legal options to help you recover.
It is also important to know that there is typically a one-year time limit to bring a personal injury claim. This is called the one-year statute of limitations. This time commences after the injury occurred or was discovered. After a year, you will forfeit your claim and may no longer be eligible for any compensation.
Recovering for Victim's Families in Wrongful Death
The wrongful death of a loved one is a devastating experience and can be difficult to cope with financially as well as emotionally. Our firm sympathizes with your situation. We have been providing quality representation to victims' families for years.
Going Above and Beyond for Victims and their Families
Lowery, Lowery & Cherry, PLLC offers the following special services and benefits to all our personal injury victims and their families:
Invaluable resources. Our attorneys have experience assessing which party or parties were at fault, investigating your claim thoroughly, gathering evidence and hiring talented experts.
Compassion and confidentiality. Our legal team has a genuine understanding of your needs. We listen and give you an opportunity to be heard.
Consult an experienced personal injury lawyer in Lebanon, TN for a free and confidential consultation.
If you have been harmed or injured in any manner in an accident or due to someone else's negligence, please contact Lowery, Lowery & Cherry PLLC to ensure that your rights are promptly protected and that you obtain compensation for your injuries.