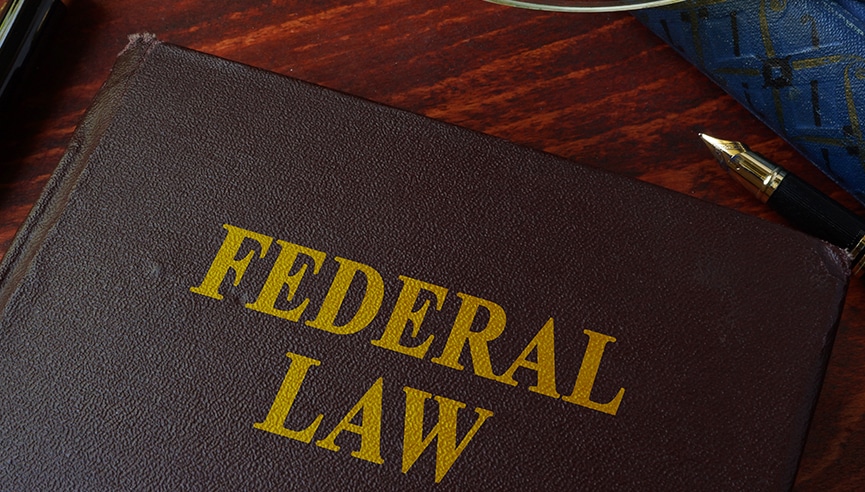 Experienced Lebanon Federal Criminal Defense Lawyers
Representing those charged with federal crimes in Nashville, Mt. Juliet, Cookeville, and throughout Tennessee
Depending on the circumstances, a crime can be charged as a state offense or a federal offense. A crime that is illegal according to federal law is also illegal according to Tennessee state law. However, either the circumstances under which the crime was committed, or the place where it was committed, could make it a federal crime and subject to federal penalties.
Being indicted for a federal offense can be terrifying. Having an experienced federal criminal defense lawyer by your side is critical. When you work with the defense attorneys at Lowery, Lowery & Cherry, PLLC, you will benefit from 70 years of combined legal experience on your side. When you need a dependable advocate, we are here to protect your rights when you have been charged with a federal crime.
What are federal crimes?
The Federal Bureau of Investigation (FBI) is the lead federal law enforcement agency in the United States, along with other agencies which enforce federal law, such as the Bureau of Alcohol Tobacco Firearms and Explosives (ATF), Drug Enforcement Agency (DEA), Immigration and Customs Enforcement (ICE), Internal Revenue Service (IRS), and the Secret Service. While there are about 200 categories of federal crimes on the FBI's list, some common examples include:
Terrorism
Counterintelligence crime
Cyber crime
Public corruption
Terrorism
Civil rights violations
Organized crime
White-collar crime
Art, cargo, jewelry, and gem theft
Bank robbery
Indian country crime (tribal and Native American)
Violent crimes against children
Kidnapping, rape, or murder that crosses state lines
Will I be tried in federal court or Tennessee state court?
The question of whether you will be charged by Tennessee or by the federal government often comes down to which court has jurisdiction (authority) over the matter. Jurisdiction is:
Power of a court to adjudicate cases and issue orders.
Territory within which a court or government agency may properly exercise its power.
The court which is found to have jurisdiction over a criminal matter is the court where your case will be tried.
Most cases are tried in state courts; however, the subject matter and the parties involved in the case will determine whether the case may be moved to federal court. There are some situations in which federal court will always have sole or exclusive jurisdiction. These can include:
The crime occurred on federal land, such as a national park or Indian reservation
The importing of illegal drugs into the country, and/ or transporting across state lines
Crimes in which the perpetrator crosses state lines
Crimes in which the criminal conduct crosses state lines
White-collar crimes, such as money laundering, embezzlement, or fraud
Human trafficking
Bank robbery
Organized crime
Child pornography
Securities fraud
Counterfeiting and forgery
Tax violations
Potential penalties for federal crime convictions
The Federal Sentencing Guidelines govern sentencing for federal crimes. The guidelines comprise a complicated system containing sentencing ranges for federal offenses. Each offense is essentially assigned a number of points, which can be added to or taken away from depending on the facts of the case. The defendant's criminal history, or lack of one, is also a factor in sentencing. Judges have the latitude to adhere to or deviate from sentencing guidelines and give a more harsh or lenient sentence. Federal crimes may carry greater penalties due to enhancements such as hate crimes, if the crime involves a vulnerable victim, terrorism, abuse of a position of trust, using a minor to commit a crime, and others.
Federal criminal offenses include:
Infractions, which is an offense punishable by a fine but not jail time.
Misdemeanors, which are punishable by up to one year in jail and fines from hundreds to thousands of dollars, depending on the offense.
Felonies, which are divided into categories such as first, second, or third-degree offenses punishable by one year in prison to a life sentence, and fines.
Probation and supervised release are more complicated for federal crimes. Your skilled Lebanon criminal defense attorney can help determine if you might be eligible for probation.
Our skilled federal criminal defense attorneys are committed to building a compelling case on your behalf, and to protect your rights as you move through the judicial system. We have a thorough understanding of the federal sentencing guidelines.
Speak with one of our Lebanon federal criminal defense attorneys today
When you work with Lowery, Lowery & Cherry, you gain the advantage of working with a legal team with more than 70 years of combined legal experience. When you have a Lebanon defense attorney on your side who is familiar with the federal justice system, you can be confident that we will do everything possible to advocate for a favorable outcome for you. We serve clients in Nashville, Mt. Juliet, Cookeville, or elsewhere in Tennessee. To set up a consultation, call 615-444-7222 or fill out our contact form.