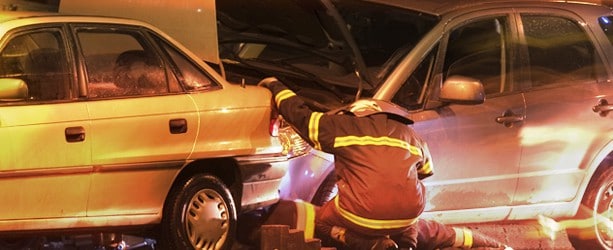 Lebanon TN Car Accident Attorney
Car Wreck Lawyer in Lebanon and Mt. Juliet TN
In today's technological society, it is important to realize that there may be aspects of an accident that constitute negligence. For example, if the other party was talking on a cell phone, text messaging, seeing to minor children in the vehicle, or playing an iPod, and a car accident resulted, this may be considered negligence.
Have You Suffered a Car Wreck?
The Lebanon auto accident lawyers of Lowery, Lowery and Cherry represent individuals who have suffered personal injuries and damages from car and auto accidents often due to the negligent acts of other drivers.
If you suffer an injury that requires medical treatment and out-of-pocket medical expenses, and your insurance company is going to sue another company for restitution, it is wise to seek legal counsel.
Some Important Points to Remember
As an insured, you generally have a responsibility to provide your insurance company with a statement. You could actually be in violation of the terms of your own insurance company if you do not cooperate with them.
However you have no responsibility to give a statement to the other parties' insurance company.
If you are injured in a car accident, it is always wise to seek the counsel of a legal professional as quickly as possible.
If you are injured and you feel that the other party has caused the injury, it is essential to have a free initial consultation with a lawyer so you can understand your rights and how to preserve them. Contact a Lebanon car accident attorney at Lowery, Lowery and Cherry to discuss your case.