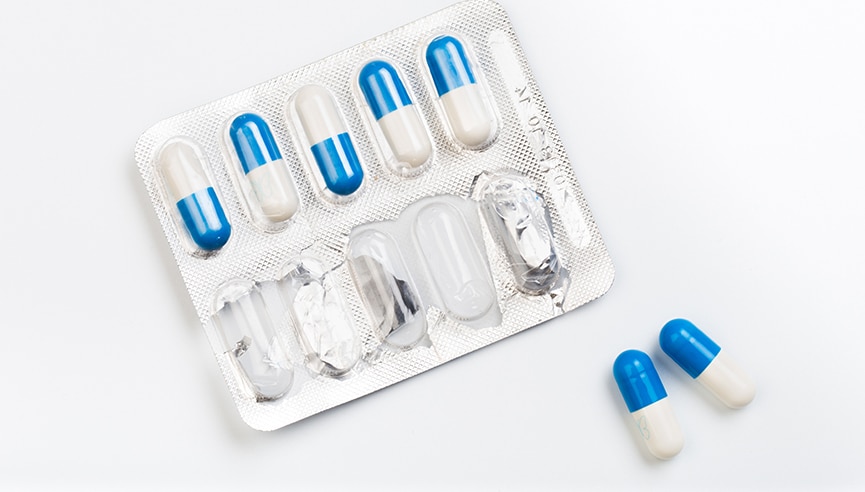 Dependable Lebanon Product Liability Lawyers
When you're injured by defective products in Mt. Juliet, Cookeville, and across Tennessee
Defective products can cause serious, life-altering injuries. We interact with products all day long, mostly without giving them a single thought until a product does not perform as advertised and someone gets hurt. One of the most powerful examples of a product liability case is the defective Takata airbags, which were exploding in the face of drivers at unexpected moments causing death and serious injuries. These defective airbags precipitated the largest product safety recall which affected millions of vehicles in the United States and around the world.
At Lowery, Lowery & Cherry, PLLC, our Lebanon product liability attorneys protect the rights of our clients who have been injured because of defective products. We are strong advocates for consumers and their safety, and we fight to recover your damages and losses. We offer free consultations, and you never pay attorney fees unless we recover compensation for you.
What is product liability?
Product liability is a specialized area of law which focuses on personal injuries caused by defective or dangerous products.
Product manufacturers owe a duty of care to consumers to make products that are safe. In instances where the product is inherently dangerous such as with knives or matches, the manufacturer has a duty to warn consumers about the hazards of using the product.
When a person suffers an injury from a defective product, he or she may be able to take legal action against the manufacturer, and each of the businesses in the line of commerce between the manufacturer and the consumer. At Lowery, Lowery & Cherry, PLLC we hold manufacturers and merchants responsible when they have produced or sold a product that causes injury or death to a consumer.
What are examples of product liability cases?
There are three major categories of product liability cases:
Defective design. In defective design cases, the product defect was introduced in the design stage of product development. Takata airbags had a design defect which caused them to explode.
Manufacturing defect. In manufacturing defect cases, the defect is introduced in the manufacturing process. In these cases, it may be only certain model numbers or runs of a product that contain the defect.
Marketing defect (AKA, Failure to Warn). In failure to warn cases, the product manufacturers are aware that their product has the potential to cause harm, but they fail to adequately warn consumers of the possible dangers. Some defective drug claims are under failure to warn because the manufacturers became aware of certain adverse effects from using the drug, yet they failed to change their labeling or marketing to warn consumers of the possible dangers.
The following are some examples of the different categories of defective products which have caused injury or harm to people:
Defective cars
Some of the more common defects for motor vehicles include:
Rollover hazards
Defective steering systems or brakes
Faulty fuel systems
Defective tires
Seat back failures
Roof crush
Defective transmission
Defective medical devices
Some examples of defective medical devices which have caused injury, required revision surgeries, and had other complications include:
Metal-on-metal hip replacements
IVC filters
Pacemakers
Defibrillators
Stents
Contraceptive devices
Vaginal and hernia mesh
Dialysis machines
Artificial heart valves
Shoulder pain pumps
Dangerous drugs
The category of dangerous drugs might be a pharmaceutical drug that causes dangerous side effects which the manufacturer failed to disclose. It might also include drugs which are not properly labeled, or do not adequately warn consumers of the dangerous side effects from taking the drug. Past dangerous drug claims have included:
Extra
Vioxx
Celebrex
Accutane
There are many other different cases of defective products causing injury and harm, which have given rise to products liability lawsuits for:
Consumer household products and appliances such as gas fireplaces, water heaters, space heaters
Heavy equipment and machinery
Children's clothing, toys, and furniture
Power tools
Exercise equipment
These are just a few examples of product liability accidents, which can result in serious injuries and cause financial difficulties for you and your family. If you, or someone you care about, has sustained a serious injury from using a defective product, we are here to fight for your right to recover compensation for your injuries and losses.
Common injuries from defective products
There are many types of injuries that can occur from using defective products including:
Traumatic brain injury
Head and neck injury
Back injury
Spinal cord injury (paralysis)
Shoulder injury
Broken bones
Making a successful product liability claim
The burden of proof is on the plaintiff to show that the product caused his or her injury, and whether it was a design, manufacturing or marketing defect. There are several elements which the plaintiff must prove in a products liability case:
The manufacturer owed a duty of care to the consumer to produce a safe product
The product was being used as directed
By producing and selling a defective product they breached their duty of care
The defective product was the direct cause of the plaintiff's injury
The plaintiff also suffered damages because of the injury
When you work with a skilled Lebanon products liability lawyer, we investigate the incident, gather evidence, and develop a strong case on your behalf.
What damages are available in a product liability claim?
If you are successful in proving your products liability case, the civil justice system provides a remedy in the form of financial compensation when you have been harmed because of no fault of your own. The following are some of the damages available:
Medical expenses for current and future care
Lost wages
Diminished earning capacity from the injury
Emotional distress
Whether you have sustained a traumatic brain injury in a car crash because of a defective steering system, or metallosis and revision surgery from a defective hip replacement, the facts are – you have had to seek medical treatment, and you had to miss work and suffer a great deal of pain and disruption of your normal life to deal with and recover from your injury.
Filing a product liability claim and recovering compensation is a challenging task, but our skilled Lebanon product liability attorneys have more than 70 years of combined legal experience helping clients just like you recover the compensation they need to move on with their lives.
Schedule a consultation with a trusted Lebanon products liability lawyer
If you have been hurt, developed an illness, or lost a loved one because of a defective product, we welcome you to contact one of our trusted products liability attorneys to schedule a free consultation to discuss your case. We serve clients in Lebanon, Cookeville, Mt. Juliet, Nashville, and throughout the state. The skilled legal team at Lowery, Lowery & Cherry, PLLC is here to fight for your right to recover compensation when you have been injured because of a defective product. You may call 615-444-7222 or contact us today.