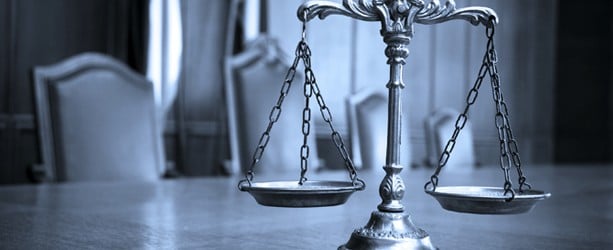 Sex Crimes Lawyers in Lebanon Assisting with Sex Offender Registry Issues in Tennessee
Fierce representation in high-stakes sex crimes cases
Any accusation of sexual abuse in Nashville is serious and damaging, regardless of its truth. Penalties for violating sexual abuse laws in Tennessee can include jail time and registration as a sex offender. Attorneys at Lowery, Lowery & Cherry, PLLC can help you mitigate serious penalties.
Tennessee's Sex Offender Registry
Tennessee's Sex Offender Registry launched in the late-1990s as a result of new federal laws. The registry is maintained by the Tennessee Bureau of Investigation and contains the names and addresses of individuals who are convicted of certain sex crimes. The registry's purpose is to provide information and awareness in local communities.
To access the Tennessee Sex Offender Registry, visit http://www.tbi.tn.gov/sorint/SOMainpg.aspx.
If you are placed on the Tennessee Sex Offender Registry, you will face limitations in your daily life and restrictions on where you can live or work. For example, those deemed sex offenders cannot live within 1,000 feet of a school and cannot work in any occupation that involves being around children. Additionally, individuals on the registry are required to obtain permission before travelling out of state and to notify law enforcement of any changes in their employment status or contact information.
Penalties for failing to register or providing false information
Tennessee sex offender registry laws can be complex and cruel. Registry violations in particular can cause substantial penalties. At Lowery, Lowery & Cherry, PLLC, we represent clients who face charges for violating their registration requirements. Our sex crimes lawyers in Lebanon, TN fully understand the laws and keep current on the ever-changing regulations.
Under Tennessee Code Annotated § 40-39-108(a), knowing falsification of a sexual offender registration or verification form constitutes a Class A misdemeanor for the first offense, punishable by confinement in the county jail for not less than 180 days. A subsequent violation is a Class E felony. Falsification may also result in revocation of probation, parole, or other alternative to incarceration.
Penalties for Sex Offender Registry violations
It is important to follow the conditions of the Sex Offender Registry. The penalties are severe for violating the registry. For example, if you are convicted of a sexual offense requiring registration, then you will get a minimum of ninety days in jail for a registry violation. In general, a conviction for a registry violation will appear as an additional felony offense on your criminal record, resulting in enhanced penalties for any future criminal convictions.
Our defense attorneys understand the serious implications of the Sex Offender Registry. We know what is at stake and strive to protect your freedom. In certain circumstances, we can even help you get delisted and deregistered from the Tennessee Sex Offender Registry.
Protect your rights and reputation by consulting a sex crimes lawyer in Lebanon, TN
If you need advice or information about the sex offender registry in Tennessee, contact an experienced lawyer at Lowery, Lowery & Cherry, PLLC.