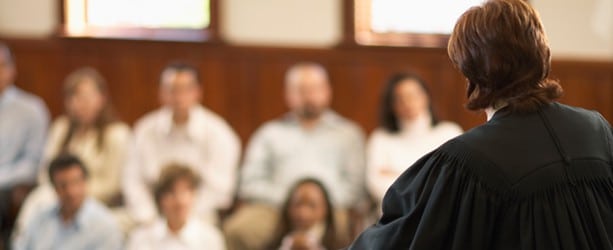 Sex Crimes in Nashville & Middle Tennessee
Sex crimes carry a strong stigma in our society. Not only are lengthy prison terms common for even relatively minor sex crime offenses, but convicted sex offenders are branded for life. Even after serving jail time, their name, address, and photograph can be publicized by the authorities. Sex crime convicts can find their options for employment and residence severely limited, and these restrictions may remain in place for the remainder of their lives.
If you are accused of a sex crime in Nashville, Lebanon or anywhere in Middle Tennessee, you need an experienced attorney to fight to save your freedom and reputation. If you are being investigated or face charges in the Nashville, Tennessee area involving any of the following, contact Lowery, Lowery & Cherry PLLC today:
Date rape
Child pornography
Internet sex crimes
Prostitution
Human trafficking
Options for those Facing Nashville Sex Crimes
A guilty plea is almost never a good choice in a sex crime case. In the best scenario, you should retain an experienced sex crime lawyer in Nashville as early in the process as possible, prior to the filing of charges if at all possible.
Even if you were convicted of a sex crime, an attorney may still be of use to you. Relief from your penalties may be obtainable through a writ of habeas corpus. However, only an experienced Nashville sex crimes attorney will know for sure.
Types of Nashville Sex Crimes
There are many types of sex crimes, but the most serious involve:
However, other actions may be considered sex crimes, including:
Prostitution, or patronizing a prostitute
Public nudity
Sex crimes need not be committed in person. They may be committed via the mail or over the phone or Internet.
The types of authorities who may investigate sex crimes are also quite varied. Such crimes may be handled by:
Local police
The F.B.I
U.S. Postal Inspectors
The Department of Homeland Security
The Bureau of Immigration and Customs Enforcement
Sex crimes can also be prosecuted in state or federal court, by local or federal attorneys, and may involve the United States Attorneys Office or the Department of Justice.
Call our law office today
The attorneys of Lowery, Lowery & Cherry PLLC possess over 60 years of combined legal experience, and pride themselves on providing their clients with an energized and highly focused approach along with an impressive range of legal expertise. If you are facing sex crime charges, call our attorneys today for a free consultation or contact us online.