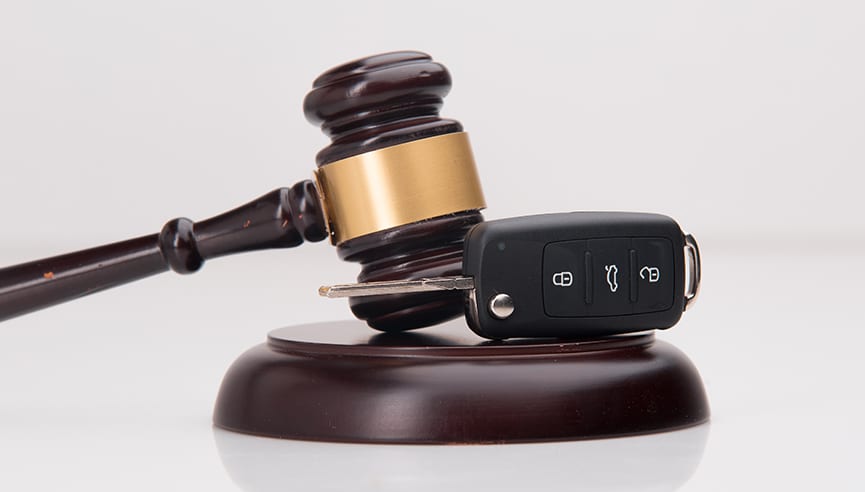 Skilled Lebanon DUI Attorney for MVA Hearings and License Restoration
Helping you get your driver's license restored after a DUI in Nashville, Mt. Juliet, Cookeville, and throughout Tennessee
Having your driver's license suspended after a DUI can be one of the more challenging consequences of a conviction. Your freedom to drive is valuable. If your license has been revoked because of a DUI conviction and you are looking to get it restored, you likely have an important reason to need to be able to drive again. You have responsibilities including work, school, dropping off and picking up your children from school or childcare, or getting to medical appointments. We are here to provide legal guidance about restoring your driving privileges after a DUI.
At Lowery, Lowery & Cherry, PLLC, we are here to help you get your driver's license restored. We have been helping people in Tennessee get their license back after a DUI suspension since 1962. Our DUI defense attorneys are firmly committed to helping our clients to achieve the best outcome possible given the facts of their case. We are here to be your advocate and guide as you navigate the complex judicial system.
How do I get a restricted license after a DUI in Tennessee?
If your license has been revoked after a first DUI conviction, you can apply for a restricted license – as long as your offense did not cause bodily injuries or fatalities. If this is your first DUI offense, you will be charged with a one-year license suspension. Whether you will be granted a restricted license before you have completed the sentence is at the judge's discretion. If granted, a restricted license allows you to drive to and from specific locations such as:
Work
School
Church
DUI alcohol education program
Appointments for ignition interlock monitoring
If the judge grants a restricted license and you are pulled over by law enforcement while you are driving, you are responsible for showing that you are driving according to the restrictions established by the court.
To apply for a restricted license, you will need to get a certified court order from the court where you were convicted signed by a judge
Bring the original court order (and a copy) to a Driver Services Center within 10 days of the court order to apply for the restricted license
Obtain an SR-22 from your car insurance company
Pay the license restoration fees
Pass the driving test
Satisfy ignition interlock device requirements
Before applying for a restricted license, an ignition interlock device must be installed on the vehicle, and it must be in use while you are operating the vehicle.
When you are not allowed a restricted license in TN
If you have been convicted of certain offenses, you will be ineligible for a restricted license. Some of those offenses include:
Previous DUI conviction
Vehicular homicide
Aggravated vehicular homicide
Vehicular assault
Our Lebanon attorneys can help determine your eligibility for a restricted driver's license.
How can I get my driver's license reinstated after a DUI?
The Tennessee Department of Safety and Homeland Security provides several convenient ways to reinstate your driving privileges, including online, in person at a Driver's License Reinstatement Center, or through the mail. Once you have satisfied the revocation period from your sentence, and you have paid all of the outstanding fines on your driving record, whether they are related to the DUI or another offense, contact a Lebanon DUI lawyer. Experienced legal counsel can advise you about the status of your record and what requirements you might need to satisfy before you can get your license restored.
We understand how important it is for you to get back on the road to work and school and your other responsibilities. When you are approved for a restricted license, you must always be diligent to keep all your paperwork with you in the vehicle. We have more than 70 years of combined experience, and our skilled Lebanon DUI defense attorneys are prepared to serve you today.
Work with a skilled Lebanon DUI defense lawyer today
After a DUI conviction, you might not be sure about how to get your driver's license restored. A skilled Lebanon DUI attorney is ready to help you navigate the process of restoring your driver's license. Don't try to go through the complicated MVA and license restoration process after a DUI alone. We serve clients in Nashville, Mt. Juliet, Cookeville, or elsewhere in Tennessee. To set up a consultation, call 615-454-9404 or fill out our contact form.