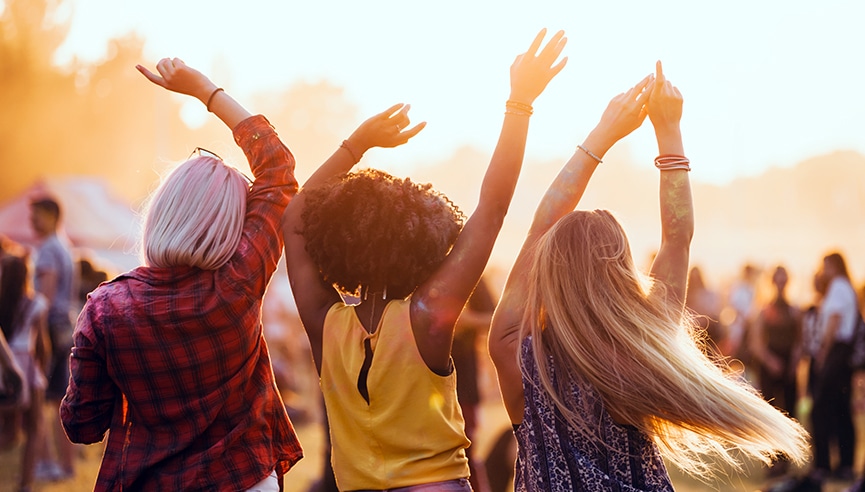 Bonnaroo Criminal Charges Defense Attorneys in Lebanon
Fighting festival-related charges in Nashville, Mt. Juliet, Cookeville, and throughout Tennessee
Music festivals are always a great experience. You can spend time with your friends (making new ones along the way) and support the bands and artists you love. Bonnaroo takes this experience to an entirely different level – where else can you see Lizzo, the Foo Fighters, or Orville Peck all in one place? You can also partake in several fun non-music related activities, from the cinema to the arts to sampling local fare and brews.
Unfortunately, law enforcement officials in Tennessee believe that festival attendees are into a different kind of activity altogether. They're actively searching for law breakers – and they're looking to make big busts. At Lowery, Lowery & Cherry, PLLC, we want you to make the most of the festival season, so that you can keep coming back to Bonnaroo each year to make new memories. Avoid an arrest this season by following some simple rules. If you are arrested, our Lebanon criminal defense attorneys will be right there by your side to ensure that your rights are protected, fighting to have your charges dropped.
What are common criminal charges for arrests at Bonnaroo?
The most common arrests at Bonnaroo are for minor drug offenses, though drunk driving, public intoxication and theft are also common. The following are a few more examples of offenses which can have serious consequences for your future:
Possession with intent to sell
Marijuana possession

Minor in possession of alcohol
Fake IDs
Public intoxication
Assault
Can I bring marijuana to Bonnaroo?
No. Unlike many places in the country where the use of marijuana has been legalized, pot remains illegal in Tennessee, and possession of a half-ounce or less is a misdemeanor. Law enforcement officers are constantly on the lookout for festival attendees ("Bonnaroovians") who are in possession of marijuana or any other type of illegal drugs.
What are some examples of common Bonnaroo criminal charges?
Drug possession charges are common at festivals like Bonnaroo, and marijuana usually leads the pack. Other cases we commonly handle include:
Simple possession. A class A misdemeanor, simple possession of marijuana is usually anything under a half an ounce, punishable by up to a year in jail plus fees and fines. It's important to note that possessing more than a half ounce of marijuana can lead to felony charges – and felony convictions mean heavy fines and prison time.
Drug paraphernalia. You don't have to have drugs on your person to be charged with paraphernalia. Rolling papers, "roach" clips, and plastic baggies can all be used as evidence.
Intent to distribute, sell, or manufacture. If you have more than a simple possession's worth of drugs on you, you can be charged with intent to sell or distribute. If you take a prescription opioid but do not have the prescription handy, or if the pills are not contained with a bottle that has your information on it, you can find yourself in hot water – fast.
Minor in possession of alcohol (MIP). You can be charged with a criminal offense if you attempt to purchase, consume or transport alcoholic beverages if you are under the age of 21. You can have your driver's license suspended, but you may also be prosecuted for making a false statement if you used a fake ID to purchase the alcohol.
Assault: Tennessee law defines assaultas knowingly or recklessly causing bodily injury to another, causing another person to fear the threat of bodily injury or offensive of provocative contact with another person. Getting drunk and throwing a punch at someone is assault. You can face serious penalties for assault, including fines and jail time.
Certain charges are more common before, during, and after a festival, and we can prepare a defense strategy that fits your needs. We always aim for having your charges dropped, but if that is not feasible, we put our exceptional skills as negotiators to work for you, to have your charges and penalties lessened. We are staunch defenders of your rights and offer practical counsel about what to do next. You can schedule a consultation with our Lebanon criminal defense attorneys to discuss your case today.
Can you help me with my ticket or DUI from Bonnaroo?
Law enforcement officers are waiting for you to speed, to cross a double line, to swerve, or to exhibit signs of reckless behavior. You can be charged with a DUI for any amount of alcohol in your system, but you are almost certain to be convicted if you have a blood alcohol content of more than .08. A DUI conviction carries mandatory jail time, so it is imperative that you give us a call if you've been charged with driving under the influence.
Police can also ticket you for broken lights, air fresheners attached to your rearview window, distracted driving and/or not wearing your seatbelt. In some cases, an officer may try to use one of these as an excuse to search your car. Remember that once the citation has been issued, you are within your legal right to drive away. You do not have to allow an officer to search your car, your trunk or your glove box without a warrant, and you do not have to stay put for additional questioning once you've been issued a ticket.
If you are charged with DUI in Tennessee while attending Bonnaroo but live in another state, completing a drug and alcohol rehabilitation program ordered by a judge can be difficult to do in Tennessee. Since you live in a different state, the criminal defense attorneys at Lowery, Lowery & Cherry, PLLC, will help ensure that you can complete a similar program in your home state. This will only be requested of the court if our team cannot have the charges against you dropped.
 What are "disorderly conduct" charges at Bonnaroo?
The Tennessee Code defines disorderly conduct as:
A person commits an offense who, in a public place and with intent to cause public annoyance or alarm:

Engages in fighting or in violent or threatening behavior;
Refuses to obey an official order to disperse issued to maintain public safety in dangerous proximity to a fire, hazard, or other emergency; or
Creates a hazardous or physically offensive condition by any act that serves no legitimate purpose.

A person also violates this section who makes unreasonable noise that prevents others from carrying on lawful activities
You cannot be charged with disorderly for being rude to a cop – but that won't stop them from issuing the ticket and trying to arrest you. It's best to simply be polite and walk away from any potential altercation, but it's important that you know the law should a police officer attempt to charge you.
How can I avoid arrest at Bonnaroo?
Going to a music festival for the first time since 2019 will be a lot of fun. However, it doesn't have to end in your arrest because you got out of control to the point where you were picked up for public intoxication, public urination, fighting, theft, sexual assault, or any other type of crime. Here's what you can do to avoid getting arrested at Bonnaroo:
Make sure the registration and car insurance for your vehicle are valid
Do not drink and drive
Do not use drugs and drive
Do not let your passengers drink in the car or use drugs in the car
Obey all of the traffic laws
Avoid taking part in sexual activity, even if it is with someone who is attending the festival with you
When pulled over by the police, never consent to a search of your person or the vehicle
We understand that you want to let loose and enjoy your time at Bonnaroo. Who doesn't? However, it doesn't mean that you should get out of control while at the festival. You can still have a good time without consuming drugs or alcohol, taking part in other illegal activities, or engaging in sexual activities in public.
Enjoy the bands, take in all of the art, and eat the delicious food without getting yourself into trouble. If you do find yourself in trouble, be sure to call the experienced Lebanon criminal defense attorneys at Lowery, Lowery & Cherry, PLLC, with the phone call afforded you when arrested.
What should I do if I get arrested at Bonnaroo?
With tens of thousands of people expected annually at the Bonnaroo Festival in Manchester, Tennessee, arrests are bound to happen. If you become a statistic by being arrested at Bonnaroo, make sure you do the following:
Admit to nothing: You are not legally required to respond to a question or a statement from a police officer when you are arrested for being suspected of committing a crime. You can refuse a breathalyzer test and a field sobriety test, however, doing so might result in you losing your driver's license automatically for one year.
Always speak politely to the officer: When interacting with a police officer, do your best to speak politely at all times. Even if you know you did nothing wrong and feel as though you are being targeted, politeness will go a long way in your effort to avoid arrest. When an officer instructs you to do something, even if it is just to vacate a certain area of the festival, do so without arguing.
Speak to a criminal defense attorney: The first thing you should do when arrested at Bonnaroo is speak to a Lebanon criminal defense attorney from Lowery, Lowery & Cherry, PLLC. Our attorneys know the laws and will be able to examine your case and build a defense to the charges levied against you.
Do not answer any questions from a police officer until you first speak to an attorney. Doing so could incriminate you even if you know you were innocent. An attorney can explain the charges levied against you, review the case, and seek evidence to help exonerate you in the case. The police will be out en masse before, during, and immediately after Bonnaroo so be sure to keep your nose clean and avoid bringing any illegal items with you to Manchester, Tennessee.
Music festivals like Bonnaroo are excellent places to come together with friends and like-minded people and experience amazing music, art, and food. They're also hot spots for law enforcement officials whose only goals are to make as many arrests as possible. At Lowery, Lowery & Cherry, PLLC, we defend concert and festival attendees facing criminal charges at any level. From disorderly persons to DUI to possessions with intent, our skilled team of criminal defense attorneys has the experience and the resources you want on your side.
Facing criminal charges at a festival like Bonnaroo? Call today.
Lowery, Lowery & Cherry, PLLC offers comprehensive counsel to people facing criminal charges. We have successfully helped Bonnaroo and festival attendees just like you. If you're facing DUI charges, drug charges, or any charges from your time at Bonnaroo, please contact us today. We serve clients in Nashville, Mt. Juliet, Lebanon, Cookeville, or elsewhere in Tennessee. To set up a consultation, call 615-444-7222 or fill out our contact form.