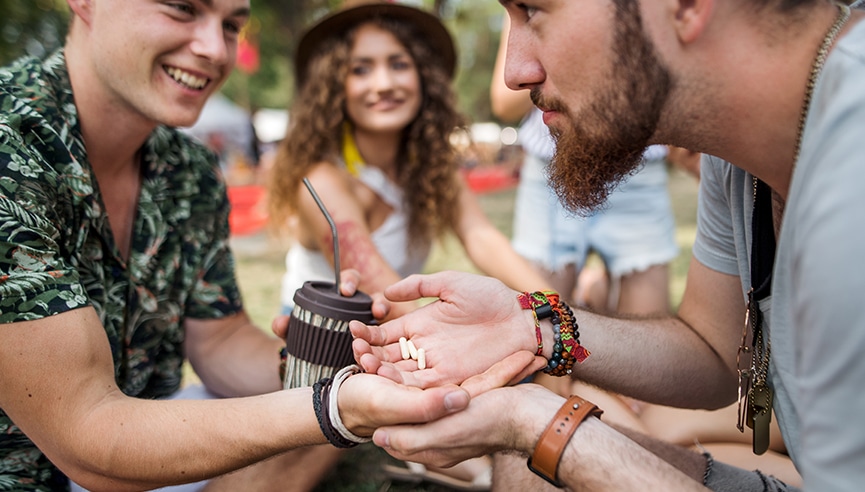 Drug Crime Lawyers in Lebanon, TN Assisting with Interstate Drug Charges
Serving Mount Juliet, Gallatin & Cookeville, TN
Being charged with a drug crime is a serious matter. Even for a seemingly minor charge, you may face fines, probation and a permanent criminal record that can affect your future. The attorneys at Lowery, Lowery & Cherry, PLLC have extensive experience and have helped many local residents and out-of-state visitors mitigate the consequences of an arrest.
Attending the Bonnaroo Music Festival
The annual four-day Bonnaroo festival in Manchester attracts tens of thousands of people from Tennessee and the surrounding states. Law enforcement agents are certainly aware of the drug use that occurs at the event. Aiming to curb this criminal activity, police officers and drug task force agents enhance their efforts to apprehend individuals suspected of drug possession not only at the concert but also on the interstate highways.
If you have been searched, arrested or charged with ecstasy possession or a related drug crime, a drug defense attorney can help you avoid severe penalties.
Avoiding severe criminal charges in Tennessee
In Tennessee, it is a crime to sell, deliver, manufacture or possess an illegal controlled substance.
Drug possession is legally defined as having or being in control of any controlled substance or unauthorized prescription medications. You can be charged with drug possession even if you merely possess drug paraphernalia or any drug-related items or accessories. The severity of the penalty depends on several factors, including the type and amount of drug involved, the circumstances of the arrest, and any prior drug convictions you may have. Based on these variables, penalties for drug possession in Tennessee can range from a small fine to jail time.
Clients turn to us when facing the following charges and penalties:
Possession of Marijuana − Possession of a half ounce of marijuana or less is a Class A misdemeanor with penalties of up to a year in jail and a fine of up to $2,500.
Possession of Ecstasy − Under Tennessee Code Annotated Section 39-17-418, it is illegal for one to "knowingly possess or casually exchange a controlled substance unless the substance was obtained directly from, or pursuant to, a valid prescription or order of a practitioner while acting in the course of professional practice." Simple possession of ecstasy is a Class A misdemeanor with penalties of up to a year in jail and a fine of up to $2,500.
Felony sale, delivery or manufacture of Ecstasy − Ecstasy is a Schedule I controlled substance. A felony conviction under this section is classified as a Class B felony, which carries a potential sentence between eight to thirty years and a maximum fine of $100,000. A conviction requires MANDATORY
Keep in mind, the penalties delineated above are pursuant to Tennessee state law. You may also be charged under federal law. Our attorneys are proficient in both state and federal law.
For competent guidance, hire a drug crimes lawyer at Lowery, Lowery & Cherry, PLLC. Our skilled negotiators can significantly mitigate the consequences of your alleged offense.
Contact a Cookeville drug crimes lawyer for a free and confidential consultation
Contact us today for a free and confidential consultation. We can discuss your specific matter in more detail. Our offices are located near I-40, the route to and from Bonnaroo. We are ready to help.